Spiffy x Sysco Advantage Partnership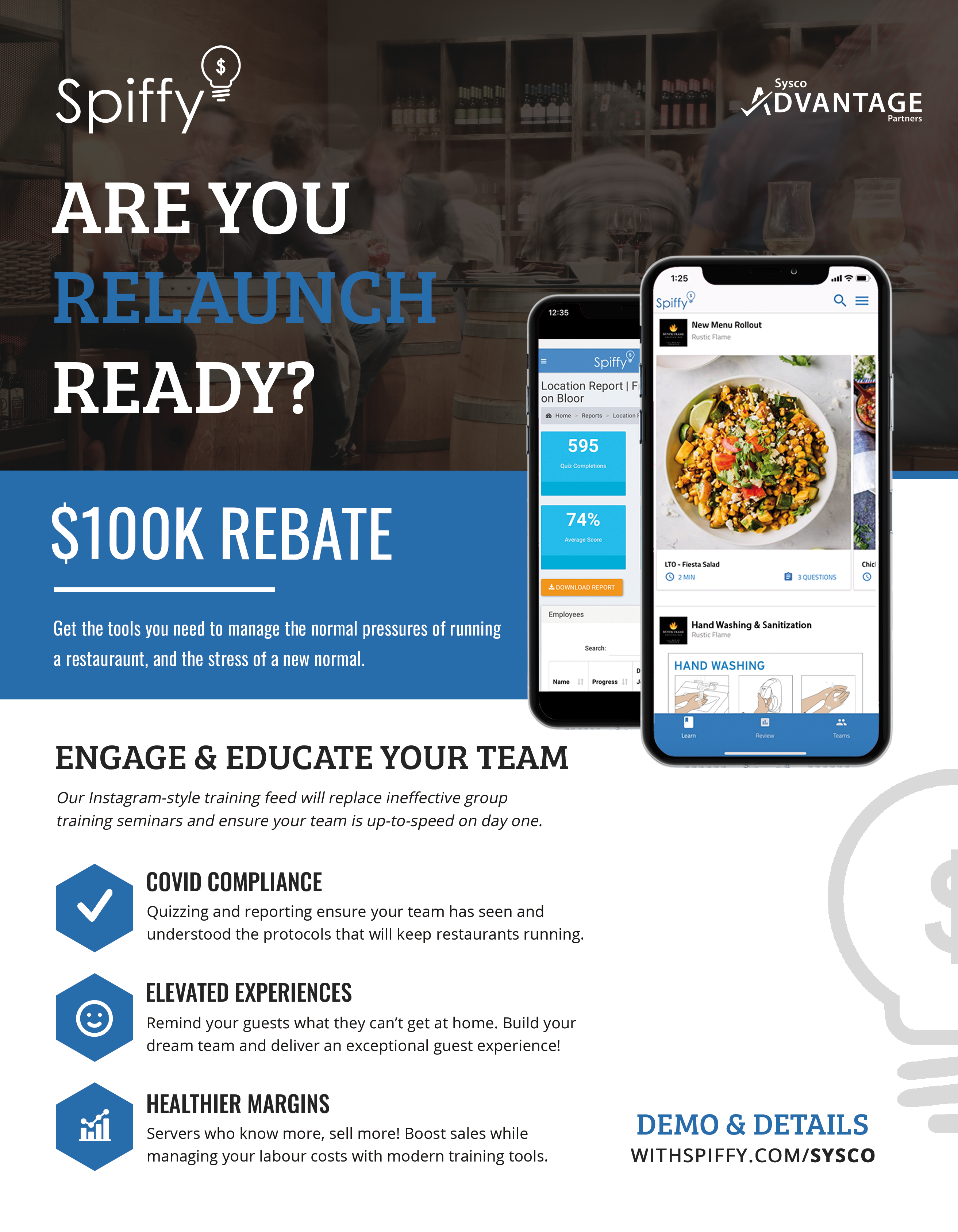 Promotion Details
Companies who engage and educate their teams with Spiffy's Instagram-style training feed will receive a full credit equal to their subscription fee, which can be used to cover their fees for the following month, or put towards the creation of custom training content for their team.
What does this mean?
If your team deploys content regularly to your team and maintains an engagement rate of 70% or more, you'll receive a credit for the full amount of your subscription! Reach out for more details.
Time to get Relaunch Ready?